AW & GMLRS Program
(Alternative Warhead & Guided Multiple Launch Rocket System)
March 29 (UPI) — The U.S. Army announced a $2.76 billion contract award to Lockheed Martin to obtain guided missile launch rocket systems and associated equipment.
The contract with Lockheed Martin's Missiles and Fire Control subsidiary, announced on Friday, calls for delivery of Guided Multiple Launch Rocket Systems Alternative Warhead rocket pods, GMLRS Unitary Warhead rocket pods, Low-Cost Reduced Range Practice rocket pods and related support and services.
Northrop Grumman has received a full rate production contract from Lockheed Martin to deliver insensitive munitions rocket motors for the Guided Multiple Launch Rocket System program.
The systems are expected for delivery by Oct. 31, 2024.
The GMLRS is a surface-to-surface system using precision fires at targets up to 44 miles away.

The systems' munitions have a greater accuracy than ballistic rockets, a reliability rate of 98 percent and can be fired from the M270A1 Multiple Launch Rocket System or M142 High Mobility Artillery Rocket System launchers, according to Lockheed.

Lockheed has produced over 50,000 rockets in its history, munitions which were used extensively in the Operation Iraqi Freedom campaign.

Lockheed in March performed a successful test of its next-generation Extended-Range GMLRS at White Sands Missile Range, firing a round from the U.S. Army's High Mobility Artillery Rocket System launcher.
Both Lockheed Martin and Northrop Grumman continues to invest significant resources to expand its Production Capabilities.
NRE that was submitted on October 2019 was Approved on February 2021
PRSM Program
(Precision Strike Munition)
The U.S. Army Precision Strike Munition "PrSM" hypersonic missile is equipped with cluster Tungsten warheads can covers an intended target at a distance of up to 499 kilometers and at a speed of more than 5 Mach.
The Army is pushing toward deploying PrSM as soon as 2025, through an urgent materiel request contractual vehicle, that will dramatically move forward what it thought wouldn't be ready until 2027, according to the service's cross-functional teams "CFTs" for Long Range Precision Fires.
The service plans to award a contract going into the technology maturation phase in 2020.
The CFTs are housed under the new Army Futures Command, which is tasked to push modernization efforts to include PrSM, where The Army selected Lockheed Martin to execute the program.
"We are still on the same schedule in terms of the flight test program and demonstration," Frank St. John, executive vice president of Lockheed Martin's missiles and fire control business, told Defense News. But he said that the company was also supporting the Army's desire to have an early operational capability for PrSM..
The plan, he said, is that the company would produce additional quantities of the systems it will demonstrate in the test program and then go straight into an early capability.
"So we are on what I will call an accelerated schedule," to produce the missiles, St. John said.
The initial operational capability for the PrSM missile is expected in 2025.
St. John noted the Army appears to be following a similar acquisition strategy to the Navy's Long-Range Anti-Ship Missile program, where the company delivered an initial quantity to the service and an accelerated operational capability while continuing to build low-rate initial production quantities that incorporated incremental improvements.
As part of the strategy, the service expects the PrSM prototypes to have room designed into the system for continual capability upgrades after initial fielding.
LMW Program
(Littoral Mine Warfare)
Lockheed Martin wins Navy anti-sub warfare contract by the Navy's Space and Naval Warfare Systems Command (SPAWAR), San Diego, to provide Anti-Submarine Warfare (ASW) support to the Program Executive Office, Littoral Mine Warfare (LMW).
The first two tasks assigned to this new contract — building on the previous five years of work for PMS 485 in support of integrated undersea surveillance systems — include the command and control mission planner and the integrated common processor which will use enhanced signal processing and automation to get accurate, actionable information to operational decision-makers on potential undersea threats.
These components are anticipated to add to the capabilities across maritime surveillance systems and provide more opportunity to automate the U.S. Navy's Undersea Warfare Mission Area aboard current and future platforms.
Bryan Rollins, Lockheed Martin Orincon's maritime business unit director, said, "Our technical solutions in data fusion, correlation, tracking, and automation will provide the Navy with commonality in signal processing across multiple types of deployed undersea sensors and systems on multiple platforms in enhanced support of the ASW mission area in the Littorals."
Warren Eldredge, the Lockheed Martin Orincon defense program manager, added, "We began 30 years ago in ASW and this award shows we remain at the forefront of technology. The ability to detect, track, and localize undersea threats faster and more accurately, is a hallmark of Lockheed Martin Orincon which ultimately will save time, money and save lives."
The R9 Hellfire is an air-to-surface missile (ASM) first developed for anti-armor use, but later models were developed for precision drone strikes against other target types.
R9 have been used in a number of targeted killings of high-profile individuals.
It was originally developed under the name Heliborne laser, fire-and-forget missile, which led to the colloquial name "Hellfire" ultimately becoming the missile's formal name.

It has multi-mission, multi-target precision-strike ability, and can be launched from multiple air, sea, and ground platforms, including the Predator drone.
The Hellfire missile is the primary 100-pound (45 kg) class air-to-ground precision weapon for the armed forces of the United States and many other nations.
The U.S. military, as well as the Central Intelligence Agency, are reportedly using a specialized version of the ubiquitous Hellfire missile that swaps out the explosive warhead for inert ballast and an array of sword-like blades that pop out right before it impacts its target.
The weapon is designed to give the U.S. government a way to target individual terrorists and militants with an extremely low chance of collateral damage, even to individuals very close by.
It was reportedly the weapon responsible for killing Al Qaeda's then-number two leader, Abu Khayr Al Masri, as he drove in Syria in 2017, a strike that clearly involved some sort of mysterious R9 munition.
ARRW Program
(Air-Launched Rapid Response Weapon)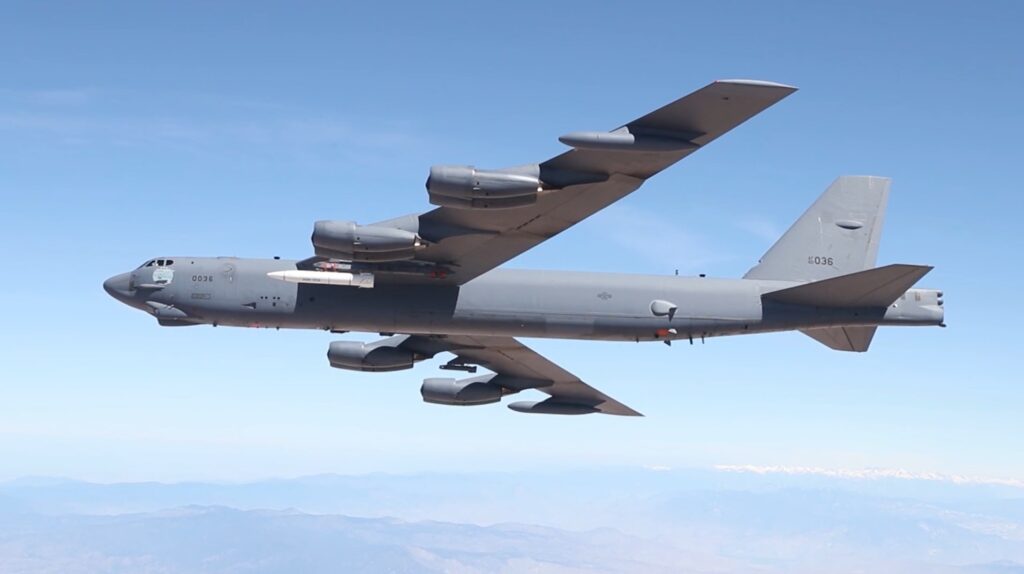 Lockheed Martin Missile and Fire Control was awarded a $998 million contract modification to conduct a critical design review, test and production readiness support for the hypersonic Air-Launched Rapid Response Weapon (ARRW) missile, the U.S. Department of Defense said in a release.
The work will be run out of Orlando, Florida, and is expected to be complete by the end of 2022 – when the missile is expected for operational capacity. The total cumulative face value of the contract is $988,832,126, the Monday, December 2 release said.
Fiscal year 2020 research, development, test and evaluation funds are to be obligated at $23,000,000.
The rocket-boosted ARRW is one of two air-launched hypersonic missiles publicly known to be undergoing testing by the Pentagon, which considers the project necessary step to maintain an edge over near-peer competitors China and Russia, which have invested significantly in hypersonic weapons technology.
Hypersonic missiles and vehicles travel faster than Mach-5 (about 6,170 km/h) and are intended to outrace and outmaneuver existing missile and air defense systems.
An ARRW without payload underwent successful testing at Andrews Air Force Base under the wing of a B-52 Stratofortress in June, according to the U.S. Air Force. The air-launched missile's initial contract was awarded to Lockheed in August 2018.
"We're using the rapid prototyping authorities provided by Congress to quickly bring hypersonic weapon capabilities to the warfighter," a senior Air Force acquisition official said at the time.
Russia and China are currently developing hypersonic cruise missiles and glide vehicles.
The U.S. tested its first non-nuclear hypersonic weapon in 2011 as part of DARPA's Prompt Global Strike System, which aimed to deliver a payload anywhere in the world in under an hour.
Russian officials have cited the U.S. PGS program as a motivation for developing their own hypersonic weapons.
The Defense Department's has requested a significant increase in funding for hypersonic conventional weapons research over the next five years, asking about $593 million in FY2020, up from $278 million in FY2019.
Northrop Grumman and Raytheon have revealed that they have been working together on a scramjet-powered hypersonic cruise missile, which uses an engine that is entirely 3D-printed.
The two companies publicly announced their partnership at the 2019 Paris Air Show on June 18, 2019, but they have been working together secretly for years on HAWC, according to Aviation Week. DARPA began the HAWC program in 2014, in cooperation with the U.S. Air Force Research Laboratory (AFRL).
In 2003, Alliant Techsystems (ATK) bought GASL. In 2015, ATK merged with Orbital Sciences Corporation, which had also worked on the X-43A program, to form Orbital ATK. In 2018, Northrop Grumman purchased Orbital ATK, renaming it Northrop Grumman Innovation Systems, the division of the company that is now working with Raytheon on HAWC.
The X-43A remains the fastest jet-powered air vehicle to date after it hit a top speed of Mach 9.6 – approximately 7,000 miles per hour – during a flight test in 2004.
John Wilcox, Northrop Grumman's Vice President of Advanced Weapons and Technology, said that the new engine was multiple generations ahead of the one developed for the X-43A.
He also said that the company had built the scramjet entirely using advanced additive manufacturing processes, commonly known as 3D printing, which helped reduce the design's total weight.
It is reportedly half the weight of the scramjet Boeing developed for its experimental X-51A Waverider more than a decade ago. Finding ways to keep the overall size and weight down is important for HAWC, which is meant to be a relatively small hypersonic weapon that even a fighter jet-sized aircraft might be able to carry. The X-43A weighed 3,000 pounds and required a modified B-52 bomber to lift it.
AARGM Program
(Advanced Anti-Radiation Guided Missile)
AARGM Specifications
Primary Function:   Air-to-ground missile for destruction of enemy air defenses
Contractor:   Orbital ATK, Northridge, CA
Initial Operational Capability:   2012
Propulsion:   Thiokol dual thrust solid propellant (AGM-88 Rocket Motor)
Length:   13 ft 8 in (417 cm)
Diameter:   10 in (25.4 cm)
Wingspan:   44 in (112 cm)
Weight:   795 pounds (361 kg)
Speed:   Mach 2+
Guidance System:   GPS/INS (Global Position/Inertial), Anti-Radiation Homing, Terminal Millimeter Wave (MMW), multi-spectral guidance
Warhead:   WAU-7/B
Platforms:  Navy: F/A-18C/D, FA-18E/F, EA-18G, ITAF: Tornado IDS/ECR
Platform compatibility:   F-35, F-16 C/J

AARGM Program Status
ACAT:   ACAT 1C Program
Production Phase:   Production
AARGM Mission
The Advanced Anti-Radiation Guided Missile "AARGM" mission is Suppression and/or Destruction of Enemy Air Defenses (SEAD/DEAD). Its primary targets are re-locatable Integrated Air Defense (IAD) targets and targets that utilize shutdown tactics. AARGM counters enemy shutdown capability through the use of a multi-mode seeker.

Customer
NAVY – NAVAIR
Prime Contractor
April 23, 2020 – The U.S. Navy awarded Northrop Grumman Corporation (NYSE: NOC) $165 million for Lot 9 full rate production (FRP) of the AGM-88E Advanced Anti-Radiation Guided Missile (AARGM) in March. Assets will include all-up round missiles and captive air training missiles for the U.S. Navy and foreign military sales.
Description
The AGM-88E AARGM is a medium-range air-to-ground missile employed for Suppression and/or Destruction of Enemy Air Defenses (SEAD/DEAD).

AARGM is a supersonic, air-launched tactical missile system, upgrading legacy AGM-88 HARM systems with advanced capability to perform suppression and destruction of enemy air defense missions.

AARGM is the most advanced system for pilots against today's modern surface-to-air threats. It is able to rapidly engage land- and sea-based air-defense threats, as well as striking, time-sensitive targets.

AARGM is a U.S. Navy and Italian Air Force international cooperative major defense acquisition program with the U.S. Navy as the executive agent.

AARGM is currently deployed and supporting operational requirements for the U.S. Navy and U.S. Marine Corps. The missile is integrated into the weapons systems on the FA-18C/D Hornet, FA-18E/F Super Hornet, EA-18G Growler aircraft and the Tornado Electronic Combat and Reconnaissance (ECR) aircraft utilized by the Italian Air Force.

The AARGM System Development and Demonstration (SDD) program designed and produced a new Guidance Section, and modified the existing Control Section, which are coupled with the legacy HARM Rocket Motor and Warhead Section, wings and fins.

AARGM Extended Range (AARGM-ER) was a new start in FY16.  The AARGM-ER incorporates hardware and software modifications to improve AGM-88E AARGM capabilities to include extended range, survivability and effectiveness against future threats.
HVP Program
(Hyper Velocity Projectile)
HVP Mission
The Navy believes the HVP could be used for long-range strike missions against land targets, against aircraft and missiles, and against enemy warships.

Customer
NAVY – NAVSEA
Prime Contractor
The Hyper Velocity Projectile "HVP", is made by Northrop Grumman and BAE Systems.
HVP uses electrical power charges up a pulse-forming network.

That pulse-forming network is made up of capacitors able to release very large amounts of energy in a very short period of time.
The result is a howitzer round that flies faster and can be used to precision-target ballistic missiles, cruise missiles, aircraft, ships at sea, and targets on the ground.
Description
The HVP is designed to fit in the U.S. Navy's 127-millimeter deck guns. The projectile has a top speed of Mach 3 from a chemical energy gun—only half the speed as from an EMRG—but still an improvement over current 127-millimeter projectiles.

The Navy DDG 1000's Integrated Power System provides a large amount of on-board electricity sufficient to accommodate the HVP weapon system.

The HVP weapon brings such force, power and range that is the kind of thing which could hold enemies at risk from greater distances and attack targets with a fire and kinetic energy force equivalent to a multi-ton vehicle moving at 160 miles per hour.

The Office of Naval Research "ONR" is now bringing the electromagnetic rail gun out of the laboratory and into field demonstrations at the Naval Surface Warfare Center Dahlgren Division's new rail gun Rep-Rate Test Site at Terminal Range.

"Initial rep-rate fires (repetition rate of fires) of multi-shot salvos already have been successfully conducted at low muzzle energy. The next test sequence calls for safely increasing launch energy, firing rates and salvo size," a statement from ONR says.

Railgun rep-rate testing will be at 20 megajoules by the end of the summer and at 32 megajoules by next year. To put this in perspective; one megajoule is the equivalent of a one-ton vehicle moving at 160 miles per hour.